On Sept. 8, Royal Air Maroc officially launched non-stop service between Washington Dulles International Airport and Casablanca, Morocco (CMN). The route will operate three times a week, flying the airline's new Boeing 787 Dreamliner.
Royal Air Maroc's global hub in Casablanca is a gateway to the rest of Africa, connecting the United States to cities like Dakar, Nairobi, Lagos and more across Europe and the Middle East. The airline's new fleet of 787 Dreamliners was redesigned for passenger comfort, with 256 economy-class seats in a 3-3-3 layout and 18 business-class flat-beds with adjoining seats and partitions in a 2-2-2 layout.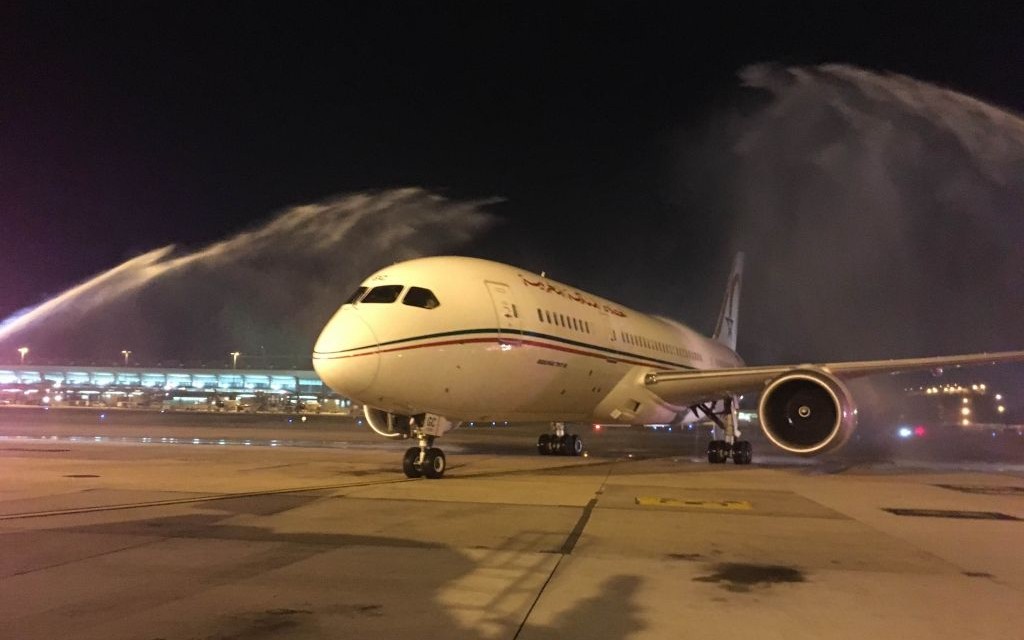 Royal Air Maroc's new design also has better optimized cabin pressure for increased oxygen intake and an improved air purification system to filter out contaminants. The new aircraft is more environmentally friendly, built with a variety of lightweight metals and composites to reduce CO2 emissions.
The inaugural flight landed in Dulles for the first time, greeted with a water cannon salute joined by Mr. Abdelhamid Addou, chairman and CEO, Royal Air Maroc, "Royal Air Maroc is thrilled to launch the only non-stop service between Washington, D.C. and Casablanca. We are equally excited about deploying the state-of-the-art Boeing 787 on this important route; the spacious cabin interior allows our customers to move with ease and gives them a greater feeling of comfort. We look forward to welcoming guests onboard as they travel to Casablanca and beyond across our global network."
There are few things as adult-ish as a well-designed living space. When you stop strewing your Ikea coffee table with old magazines and straw wrappers, and start creating a "lewk" that's more your style, it's time to invest in a coffee table book. Sometimes pricey, these are not the tomes you curl up with in your cozy chair. They're often hefty, artistic and fun and, if chosen correctly, a true representation of your own sense of style and interests.
Sponsored Content
Once business concludes, a world of wonder awaits in many of Italy's incredible cities.
Founded in 1996, OSEA is committed to harnessing the power of natural ingredients for use in beauty products.
Pub culture is a big deal in Belfast, and there are plenty of watering holes where you can have a quiet drink or a big night out. Here are some of the best.
Sponsored Content
Beyond being a major hub in the global transportation network, Hartsfield-Jackson is also proud to be a major hub for exciting, high-quality retail options through our award-winning concessions program, ATL Skypointe.
Cruises represent the ability to escape from everyday life for a week of luxury and relaxation. The anxiety many face at the beginning of a trip is seasickness.