Whether it's a friendly B&B, a luxurious castle or a cliff-top lighthouse, accommodation on the island of Ireland is like no other. With a warm welcome guaranteed, enjoy the very best of Irish hospitality.
B&Bs:
Tucked away in picturesque corners of the island, perfectly placed in cities and sitting at the heart of rural farms, B&Bs on the island of Ireland are unique. You'll find cozy rooms, incredible locations and a breakfast that could sustain a whole army, but you'll also find a friendly welcome that keeps going throughout your entire stay. The really great thing about a B&B in Ireland is they are family homes, and the people who run them are hives of local knowledge, offering cheerful insider information on the places to go, things to do and hidden gems to uncover in the local area.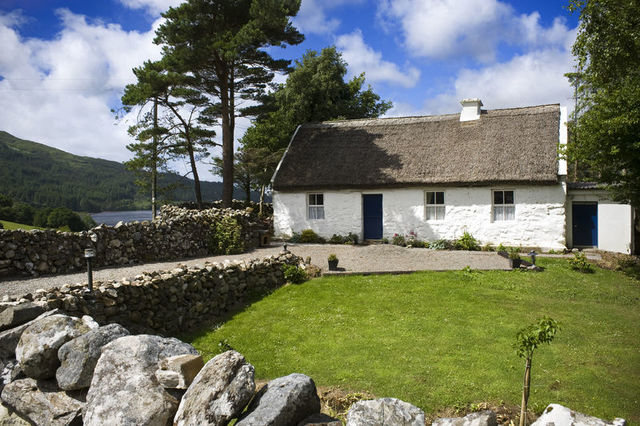 Castles:
Peat-scented whiskeys by crackling log fires, resplendent Medieval architecture and an old-world ambience have made castle hotels in Ireland among the best in the world. Luxury living is beautifully displayed in rooms decked with four poster beds, oak panelling and windows that boast peaceful views over woodland, parkland and glassy lakes. And with many castle hotels located on vast estates, you'll have the chance to enjoy everything from clay-pigeon shooting, to archery, to wandering through Victorian walled gardens.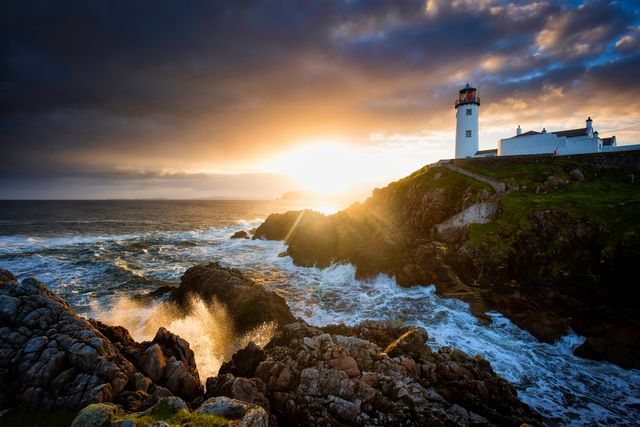 Lighthouses:
Tales of shipwrecks, adventure and tragedy swirl in the waters surrounding the beacons that are Ireland's lighthouses, and staying in one of these structures is an experience to cherish. Perched on the edge of cliffs keeping a watchful eye over the turbulent seas, these lighthouses make enjoyable places to stay, and you can choose from cozying up in a lightkeeper's cottage in counties Antrim or Cork to staying in an actual lighthouse itself in County Wicklow. Soak up the views, breathe in the fresh air and watch nature do its work with panoramic views and elemental beauty.
Cottage Stays:
Whether you're after an extraordinary adventure on the Wild Atlantic Way, an unforgettable tour through Northern Ireland or a farm stay in the historic pastures of Ireland's Ancient Easy, you're guaranteed to find a lovely little self-catering cottage to suit your needs. Cottages on the island really do spring up everywhere — on remote headlands that nudge out into the tumultuous ocean, at the edge of vast beaches and in cosmopolitan cities where everything is right on your doorstep. You can even rent a thatched cottage for a slice of traditional charm with all the modern comforts you require.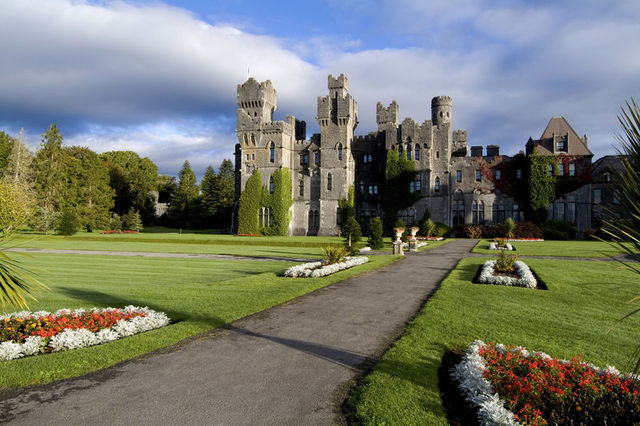 Country Houses:
Ireland's great houses are like chapters of history cast in stone, imbued with culture, character and an abundance of charm. Many of these gracious historic mansions are still inhabited by the descendants of the original families who built them, and a stay in one of them opens a window into a bygone era of architectural grandeur, antique furnishings and sumptuous glamour. Take walks through beautiful estates, relax in traditionally furnished drawing rooms and sleep in rooms that transport you back in time.